Webinar: Tackling Loneliness & Mental Health Issues During Covid-19 Pandemic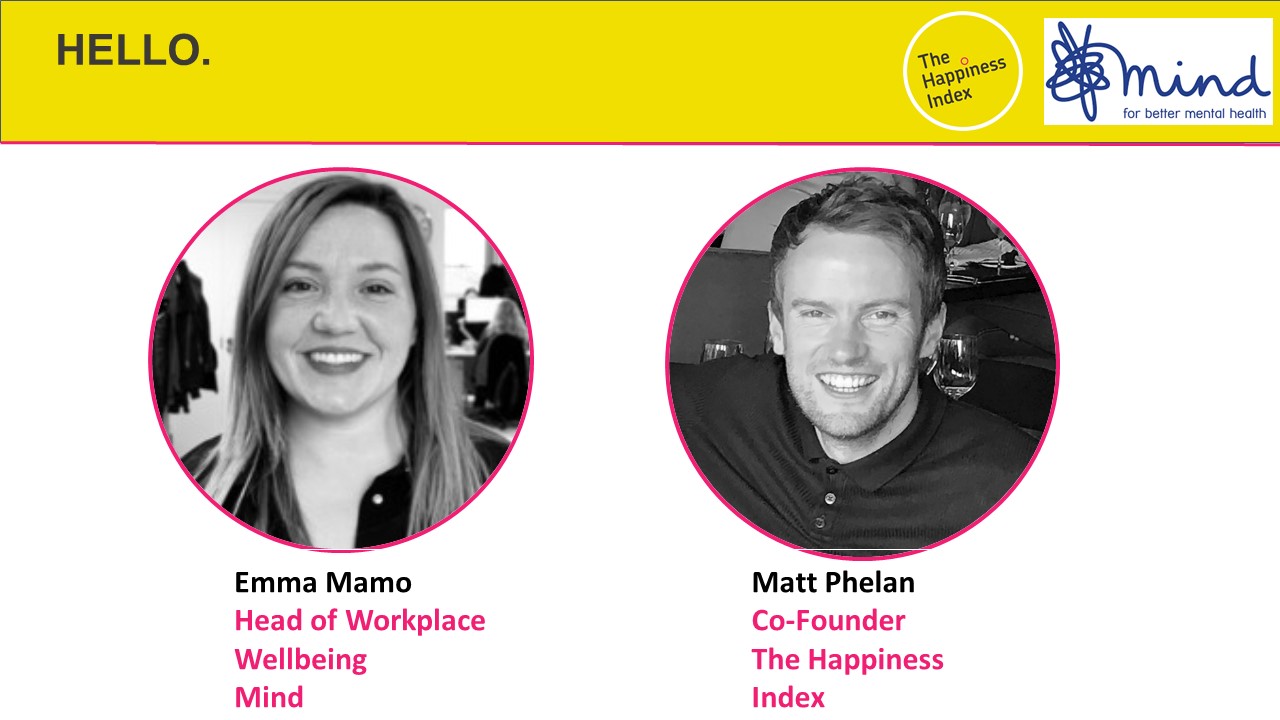 Join Us

During mental health awareness week, Emma Mamo, Head of Workplace Wellbeing at Mind joined Matt Phelan to speak about:

The current mental health emergency created by the covid-19 pandemic
The issues faced & solutions available to help key groups of employees: First Responders, Key Workers, Remote Workers, those not working (Furlough or Redundancy)
What employers should be most concerned about in terms of the long-term impact
How to begin planning for the new normal
How Long Does it Last?
The session lasts 35 minutes.
Is There a Charge for Attending?
There is no charge for attending this event.