Webinar: People, Purpose, Planet & Profit: Roundtable - On Demand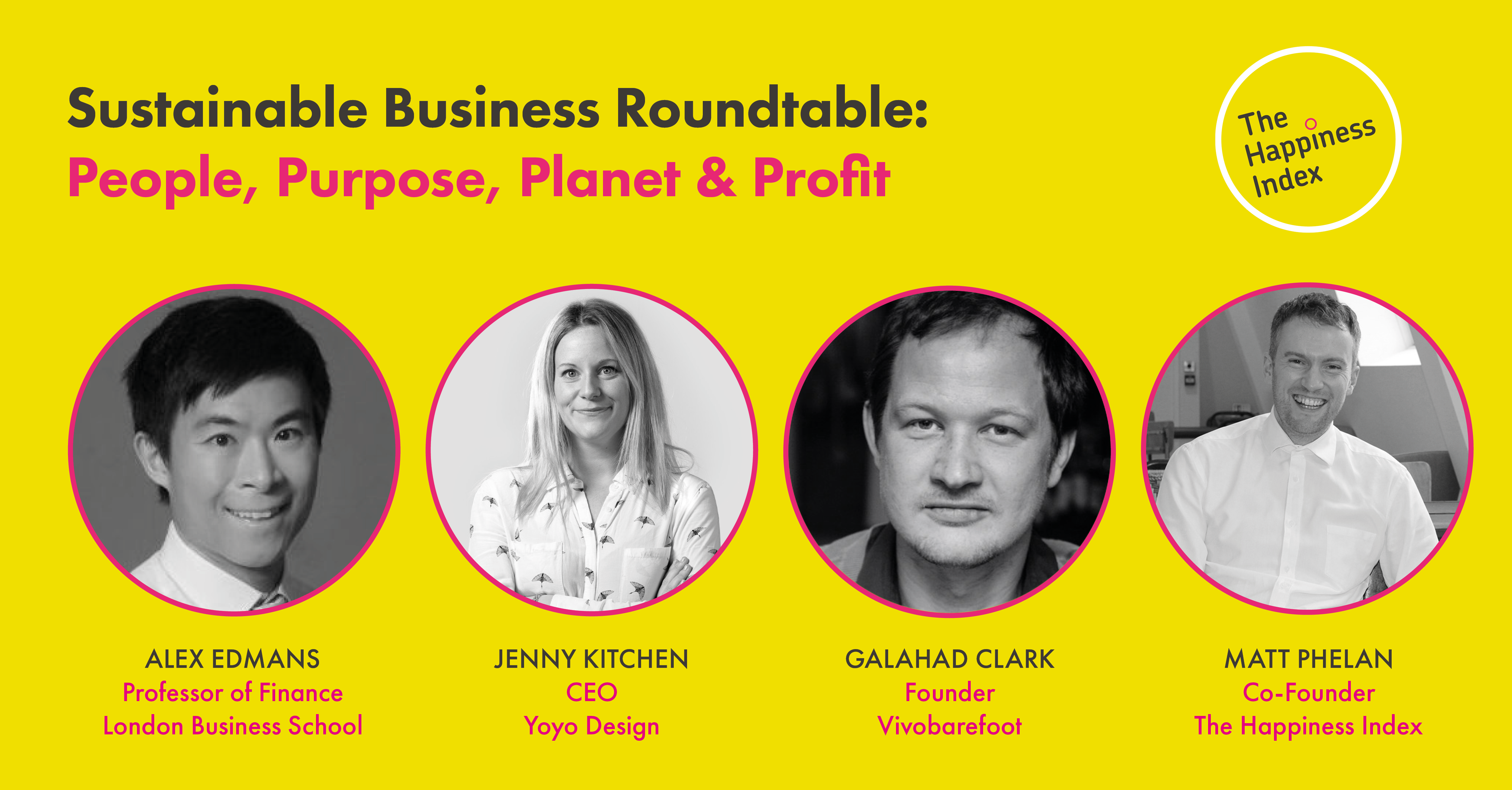 Sustainable Business Roundtable

Understand why more organisations are embracing a new sustainable model that places people, purpose and our planet alongside profit. Alex Edmans, Professor of Finance at London Business School and author of 'Grow the Pie' joined Matt Phelan and B Corps advocates Jenny Kitchen, CEO of Yoyo Design and Galahad Clark, Founder of Vivobarefoot to discuss:

The evidence supporting the premise that organisations with happier employees outperform their peers
Whether the global Covid-19 pandemic will speed up the trend for more socially responsible organisations or kill it off
What's involved in becoming a more socially responsible business and what it means for your leaders, people, customers and investors
How Long Does it Last?
The session lasts c35 minutes.
Is There a Charge for Attending?
There is no charge for attending this event.