Webinar: Reimagining Employee Engagement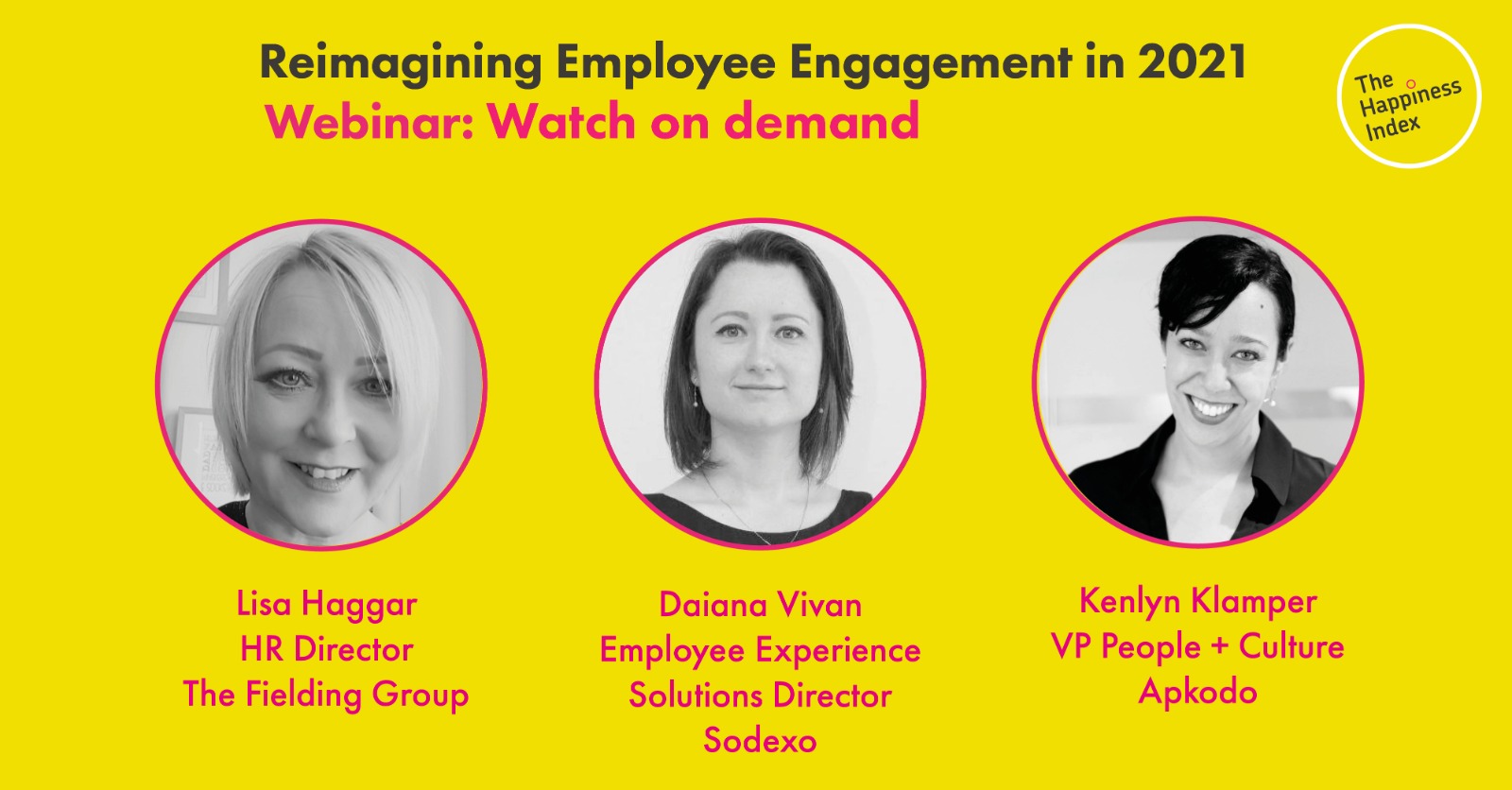 MUST WATCH EVENT!
2020 saw unparalleled change to both our personal and professional lives. It negatively impacted employees' mental, financial and physical health, fuelling increased stress and burnout and a sharp drop in levels of happiness and engagement. As well as forcing organisations to embark on a supercharged programme of cultural and digital transformation.
If the HR community are to lead their organisations out of the pandemic in 2021, how should they reimagine employee engagement?
Our Expert Panel
Matt Phelan

was joined by:
Lisa Haggar

, HR Director, The Fielding Group

Daiana Vivan

, Employee Experience Solutions Director, Sodexo

Kenlyn Klamper

, VP People + Culture, Apkodo
To Explore
What lessons HR leaders have learnt from the pandemic

How well organisations are currently engaging their people

The short and long-term challenges HR leaders face in reinventing their employee engagement model

How HR leaders can create a focussed plan to deliver the changes that will enable their people to go from surviving to thriving

How to reconnect employee engagement and employee happiness

How to comply with the UK Corporate Governance Code and strengthen employee voice in the boardroom
How Long Does it Last?
The session lasts 65 minutes.
Is There a Charge for Watching?
There is no charge for attending this event.